Ultimate Paper Box Installs New RMGT 1050LX Sheetfed Press to Augment Packaging Printing Capabilities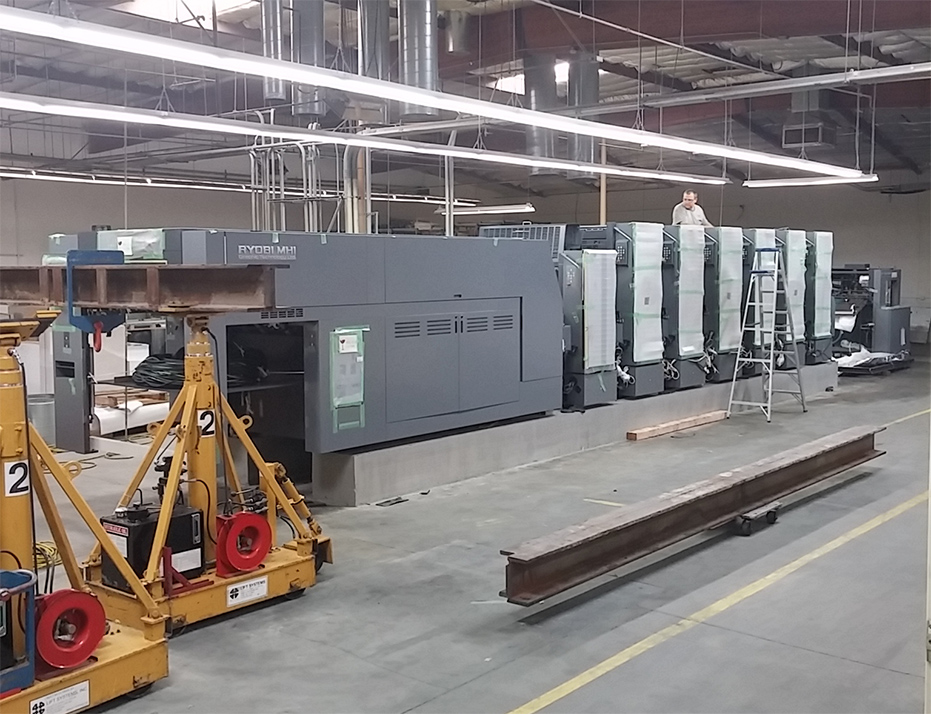 RM Machinery Inc. (RMM) is pleased to announce that Ultimate Paper Box Co., a City of Industry, California, packaging manufacturer, has taken delivery of a new six-color RMGT 1050LX sheetfed press with aqueous coater.
RYOBI MHI Graphic Technology Ltd. recently launched the new RMGT brand and advanced styling for its sheetfed press line. The revamped press design emphasizes safety, simplicity and easy operation. Superior functionality enhances performance.
Part of the RMGT 10-Series press line, the RMGT 1050LX offers print service providers broader product applications. The press is specially designed to quickly turn jobs and produce high quality on various substrates at the top printing speed of 16,200 sheets per hour. It accommodates standard offset paper, packaging board and plastic substrates from 0.002 inches to 0.039 inches with a maximum sheet size of 29.53 x 41.34 inches.
Fast changeover capabilities allow press operators to switch from thin paper to heavy board in minutes. The highly automated makeready process, including automated plate changing, preset systems and automatic cleaning, greatly shortens makereadies. The innovative air management system floats sheets through the press without marking. Skeleton cylinders also prevent marking, warping and static problems when printing on plastics. The feeder section uses no brushes or rubber rollers, reducing labor and enhancing register accuracy.
Ultimate Paper Box was established in 1995 with four people working in a 2,000-square-foot warehouse. Today, the company fills a 40,000-square-foot facility and requires the expertise of more than 70 employees. Its folding cartons and litho labels cater to the electronics, retail food, cosmetics and pharmaceutical packaging markets.
In 2006, Ultimate Paper Box installed a six-color Mitsubishi 3000LX wide stock range press. The 28 x 40-inch 3000LX was a forerunner to the RMGT 1050LX.