RM Machinery Names Lloyd Molloy New Director of Customer Service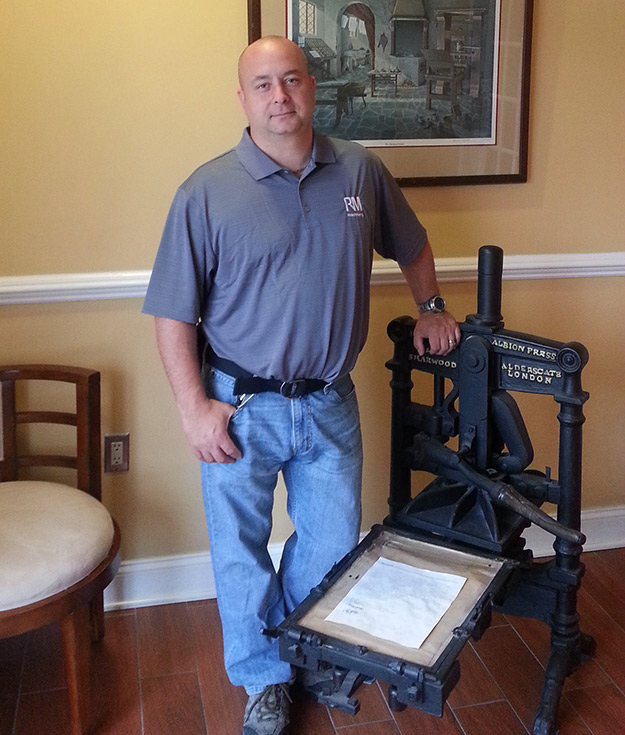 RM Machinery Inc. (RMM) has promoted Lloyd Molloy as its new director of customer service, effective immediately. In this new post, Molloy will oversee RMM's staff of printing press technicians and ensure a high standard of excellence in installation, startup and repairs of presses. He also will manage a multimillion-dollar inventory of spare parts at the RMM facility in Carneys Point, N.J.
"The majority of my time in the printing industry has been focused on troubleshooting and resolving mechanical and lithographic issues on all types of printing machinery," Molloy said. "I look forward to leading a talented technical staff to meet our customers' varied service needs."
Most recently, Molloy was parts manager at RMM, the exclusive authorized distributor of sheetfed offset presses manufactured by RYOBI MHI Graphic Technology Ltd. and web offset presses manufactured by Mitsubishi Heavy Industries Printing & Packaging Machinery, Ltd. Before that, he served as engineer for PanPac LLC, one of the largest used printing machinery dealers in the United States. In addition, he spent 11 years at Mitsubishi Lithographic Presses as a lithographic/mechanical field supervisor, responsible for coordinating press startups, troubleshooting problems with equipment and performing repairs.
"Lloyd's mix of vast technical experience and solid operational experience make him the ideal choice for this position," said Marke Baker, RMM's president. "He not only has a thorough understanding of press technology, but he has also worked directly with press crews to achieve optimum machine performance and efficiency."
Molloy learned printing presses from top to bottom at a young age as a mechanic for his father's company, Molloy Press Services. Early in his lengthy career, he held the position of first pressman for Chapel Printing Co.