Colbert Packaging Installs RMGT 1050 LX Press, Bobst Diecutter, Inspection System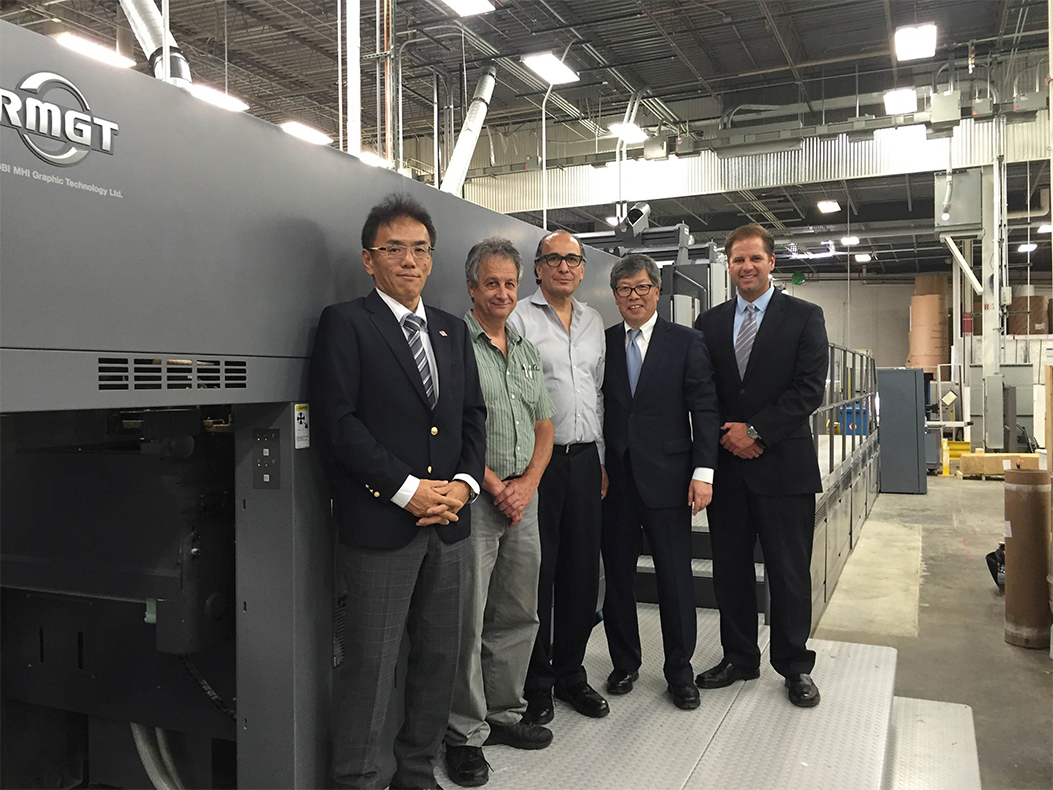 Colbert Packaging, manufacturer of folding cartons, rigid setup boxes and paperboard specialty products, has announced that it has made a significant investment in new equipment with the purchase of an RMGT 1050 LX printing press, a Bobst ExpertCut 106 PER diecutter and a Bobst AccuCheck in-line inspection system. All three new machines have been installed and are now fully operational in Colbert's offset manufacturing facility in Lake Forest, Ill., which is also its headquarters.
"This investment, which augments rather than replaces our lineup of presses and diecutters, has greatly improved our production capacity and efficiency," remarks Jim Hamilton, president of Colbert Packaging. "At the same time, the addition of a unit that ensures 100 percent quality controlled production is a natural extension of our long-standing commitment to consistent high quality."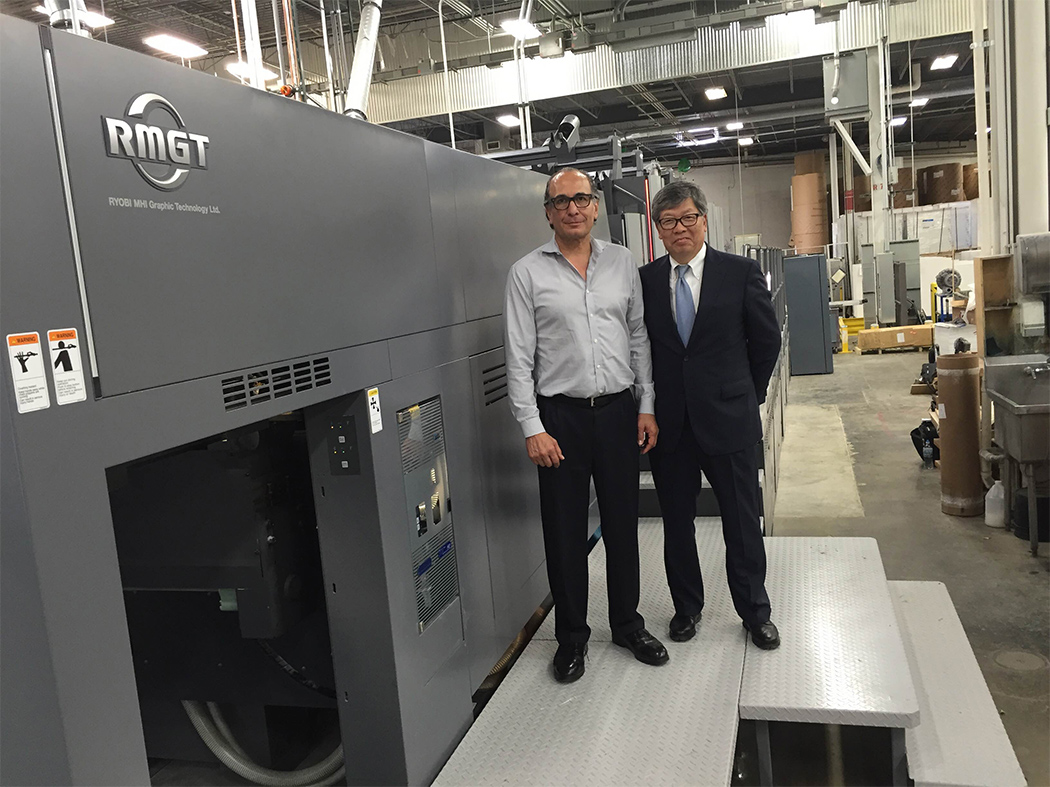 New Six-Color Printing Press
Manufactured by Ryobi MHI Graphic Technology Ltd. (RMGT) and sold by RM Machinery in the United States, the RMGT 1050 LX is a 41˝ offset press that can print six-color processes and coat paperboard in a single pass – using both aqueous and UV inks and coatings. It handles a wide range of paper stocks at speeds of up to 16,200 sph, and utilizes air management technology for smooth sheet transport and skeleton cylinders to prevent scratching and smearing.
It is also a highly efficient press. Built-in features like simultaneous plate changing, preset systems and automatic cleaning shorten the make-ready process, enable quick load change-overs and drive productivity, while the absence of feeder brushes and rollers reduces labor and downtime.
The RMGT 1050 LX joins two existing Mitsubishi presses in operation in the Lake Forest-based offset facility. It is also the third new press installed in a Colbert facility in the past year alone. A Heidelberg Speedmaster XL 106 was added to the Elkhart, Ind., plant last April, and in November, a Mark Andy Performance Series P5 was installed in the Lake Forest-based flexographic facility.
New Blanking Diecutter
One of the newest diecutters in the Bobst portfolio, the ExpertCut 106 PER blank-separating diecutter brings the latest technological advancements to Colbert's plant floor. Innovative features and intelligent systems are aimed at maximizing uptime, accelerating processes, reducing waste and simplifying maintenance, while delivering proven Bobst accuracy and quality.
Colbert's new diecutter expands its inventory of diecutters already in operation, which includes several existing Bobst diecutters in the offset facility, and further increases production capacity.
New In-line Inspection System
To round out its latest equipment investments, Colbert chose to add the award-winning Bobst AccuCheck in-line inspection system to an existing Bobst ExpertFold folder-gluer. The new add-on checks every single carton in the production line during the gluing process.
AccuCheck is able to identify a variety of physical defects on printed cartons, including color variation, missing or incorrect text, inaccurate die cuts, surface scratches and marks, and other nonconformities. Any carton exhibiting such defects is immediately ejected from the production line, and the inspection results can be saved with the job for further evaluation.
About Colbert Packaging
Since its founding in 1959, Colbert Packaging has built a solid reputation as a manufacturer of the highest quality folding cartons, rigid setup boxes, labels and inserts, and paperboard specialty products. The company's custom folding carton, flexographic packaging, pressure-sensitive roll label and package insert operations are based in Lake Forest, Ill. A separate folding carton, rigid setup box and paper tray forming facility is located in Elkhart, Ind., which is also home to Colbert's stock box program.
Source: Printing Impressions