RM Machinery Inc. Adds Two New Regional Sales Managers to Lead the Burgeoning Print Equipment Distributor's Charge in North America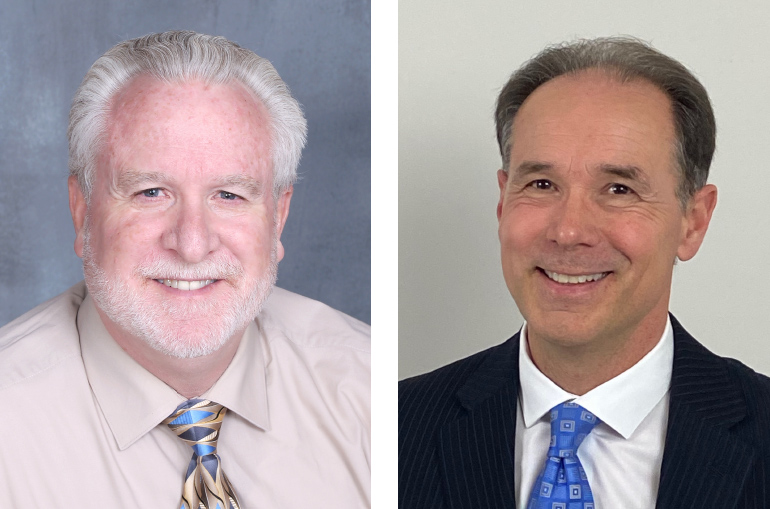 RM Machinery (RMM) welcomes two seasoned industry professionals to head up their North American territories. Wayne Fleshman and Steve Klaric both bring extensive experience in offset and digital print technology and will be responsible for driving sales of RMM's core products, including Mitsubishi and RMGT offset presses, and Miyakoshi inkjet label and book presses.
Fleshman has been named Regional Sales Manager, Western Region. He is a second-generation graphics arts industry professional, with nearly 20 years in the industry, including his tenure with Mitsubishi Lithographic Presses (MLP). Wayne brings a genuine approach to driving market share through efficiency, productivity, and the delivery of quality products. "Finding the best solution for my customers is what I set out to do each day," Wayne expresses. "I have an intense desire for growth." Fleshman's Eastern Region counterpart, Greg Kukla, has been associated with Mitsubishi and RMGT for 23 years.
Klaric is the newly appointed Canadian Regional Sales Manager. A veteran of the print media industry for nearly 30 years, he holds expertise in color management and the overall print process. "Understanding customers' needs is vital to success," states Steve. "I'm involved with the planning, organizing, and implementation of go-to-market strategies for our customers."
"We are thrilled to have both of these professionals guiding our growth," says Rahul Kaushik, CEO of RM Machinery. "We have the industry's best in place to represent our world class solutions to North America."